As per the guidelines of MHRD the following hub & spoke model (Figure 1) is proposed for DIC IIT Bhubaneswar. DIC, IITBBS is proposed to play the role of the 'hub'. Two of the major centrally funded training centers have been identified to act as two of the three planned 'spokes'. In addition, one of the Kendriya Vidyalayas has been chosen to be the third spoke. As one of the main objectives of DIC is to spread the culture of innovation in every corner of the society, for this to happen effectively, the habit of innovative thinking needs to be inculcated at a very young age. In this context DIC, IIT Bhubaneswar would act as a hub and mentor to achieve this goal by facilitating interaction between innovators and young school children.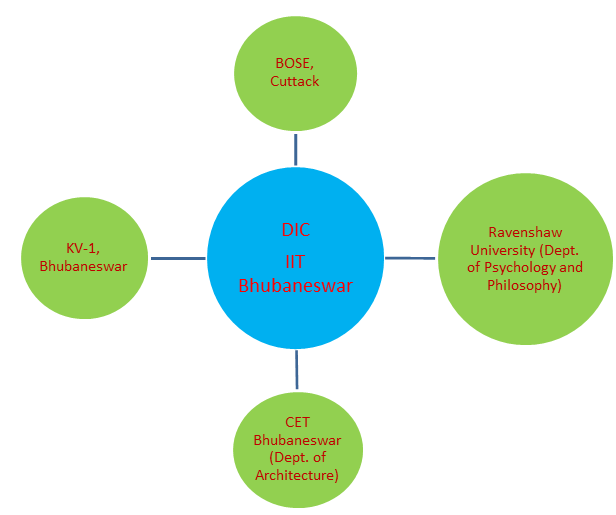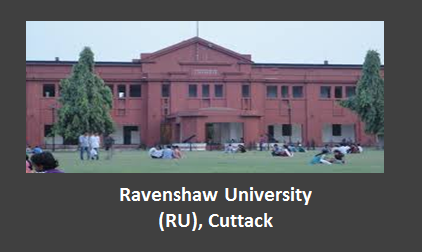 Department of Psychology and Philosophy, Ravenshaw University
Ravenshaw University came into existence on the 15th day of November, 2006. It was an upgradation of Ravenshaw College established in 1868, one of the oldest and largest colleges in India which subsequently became an autonomous college with CPE status by UGC and 'A' grade by NAAC. The College with all its glorious academic achievement and ceaseless scholastic pursuits had already created a distinct niche for itself in India and beyond. The history of this great institution is, in a manner of speaking, the history of modern Orissa. It was the cradle of ideas fostering national unity and nationalism, promoting social mobilization and gearing up the freedom struggle.
The University has 27 departments of which Department of Psychology and Philosophy are two of the pioneering Departments of the University. These two Departments are expected to infuse the budding innovators with the essence of ethics and social views into their innovations.
Dr. R. C. Majhi rcmajhi@ravenshawuniversity.ac.in
Prof. Sangeeta Rath sangeeta.rath@yahoo.com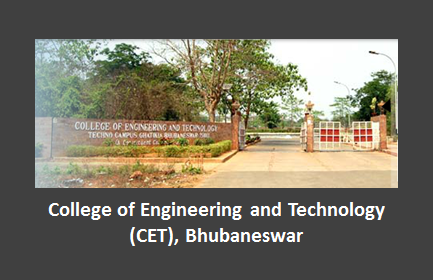 Department of Architecture, CET Bhubaneswar
The College of Engineering & Technology, Bhubaneswar was established by the Government of Odisha in 1981 to meet the growing technical man power need in the State. It was a Constituent College of the Odisha University of Agriculture & Technology, Bhubaneswar since inception. After creation of a Technical University for Odisha State, the College has become a Constituent College of Biju Patnaik University of Technology (BPUT), Odisha with effect from 09th July, 2002 as per section-37(1) of BPUT Act, 2002.
The College offers a five-year Under Graduate degree courses in Architecture (B.Arch.) and four-year B.Tech. degree in Biotechnology, Civil Engineering, Computer Science & Engineering, Electrical Engineering, Fashion & Apparel Technology, Information Technology, Instrumentation & Electronics Engineering, Mechanical Engineering and Textile Engineering.
Department of Architecture was established 1988 and provides an introduction in to the discipline of design and physical planning in response to human needs, cultural values and technological concerns. The students explore graphics in the state of art computer labs equipped with various software packages and display their works in the well-equipped studios. In the past few years the department has organized major events like the national association of student of architecture (NASA), Zonal NASA conventions and a Kodak sponsored workshop on architectural photography. Renowned architects of national repute and distinguished professors among the leading technical institutes, such as IITs, SPA, New Delhi visit the department regularly to attend seminars and conduct workshops. The students' forum of the department takes active participation in the celebrating events like World Photography Day, World Habitat Day, Earth Day etc.
Department of Architecture, CET Bhubaneswar is going to play a vital role in bringing in the concepts of aesthetics, ergonomics, space and forms etc. into the product design environment of the proposed DIC.
Prof. Partha Pratim Karmakar preetechbbsr@gmail.com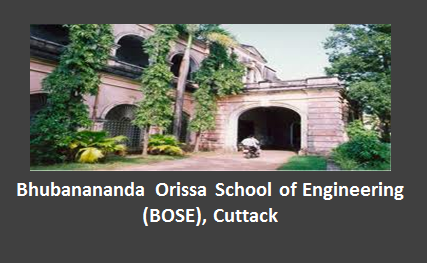 BOSE, Cuttack
Being one of the oldest Institutes of the Country, it is having 44 acres of campus in the city of Cuttack, near river Mahanadi. The institute was centre of war efforts in the Eastern Region during World War II. Initially technician courses in Civil, Electrical and Mechanical Engineering were there in the Institute. At a later stage, to meet the Industrial demand diversified courses were introduced under semester system in 1971 in this Engineering School.
BOSE, Cuttack with its good infrastructure and well trained workforce will play a major role in transforming dreams into innovations.
Er. P.R. Mohanty principalbose@rediffmail.com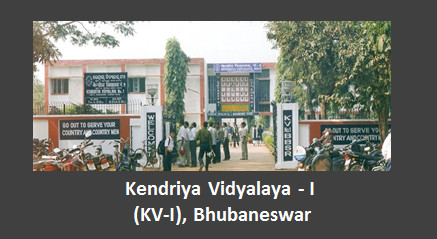 Kendriya Vidyalaya – 1, Bhubaneswar
KV-1 Bhubaneswar excels in the field of secondary and senior secondary education promoting national integration and a sense of ''Indianness'' among the children while ensuring their total personality development and academic excellence.
This association will encourage and lead to collaborative teaching initiatives, innovative research, curiosity driven development and school enrichment and support. If children are to discover what they are good at, what they like, and what they are like, then they will need variety in their extra-curricular activities, and a broad assortment of toys and other learning aids to make it possible. This will provide us an opportunity to improve learning abilities in children and the children's products developed at DIC, IIT Bhubaneswar will play a major role in prolonged learning. This centre will also provide a platform for the students of KV to be a part of the innovation process through various workshops, seminars and exhibitions.
Kendriya Vidyalaya has been chosen as a spoke so that it will work as a learning workshop for the DIC at IIT Bhubaneswar as well as other DICs. It will provide an experimental platform to assess the effect of design innovation workshops on school children. If this effort does well, it will set an example for future DICs to include a wide range of age group in this process.
Mr. S.K. Behura kv1bbsrweb@gmail.com
Mr. V. V. Appa Rao raokv3@gmail.com